2024 Summer Program
The Center for Dynamics and Control of Materials is launching a summer research program for local Austin Community College students called CREATE – Connecting Research and Education At Texas. In the Summer of 2024, CREATE will organize a 9-week summer research program wherein ACC students will each design and carry out a materials-focused research project under the guidance of CDCM faculty and graduate student mentors. Students will participate in workshops describing potential STEM career paths and earn UT Austin research course credit applicable to an undergraduate degree. Students will present their research at a final capstone poster session. The anticipated start date is late May, 2024 through July, 2024. 
Benefits of the CDCM CREATE:
Gain hands-on research experience in a cutting-edge field
Be mentored by a faculty member
Join a team of researchers and scientists
Participate in professional development workshops
Produce results and present your research
Earn course credit
Prepare for your future!
Potential Research Topics:
Pluripotent Materials
Nanocrystal and Biopolymer Networks
Atomically Thin Heterostructures
Moiré materials
Support
The 9-week program with a 20-hours a week research project takes place on the University of Texas at Austin campus and includes:
A stipend valued at $4,500
Social/recreational activities
Eligibility
STEM majors currently enrolled at Austin Community College
Completion of a General Chemistry or Engineering sequence by the start of internship (preferred)
GPA of 3.0 (preferred)
Application Requirements (online)
In order to apply you must complete an online application form (item 1 below). You are also required to upload the materials requested below via the Box Widget found at the bottom of this page.
Submit an online Application/Student Information Form  
Two Letter of Recommendation* (at least one from an ACC professor) uploaded via the Box widget or emailed to Abbey Stanzione
Copy of Academic Transcript* (unofficial transcript is accepted)
Proof of Insurance* (before start date)
         * – files to upload via Box Widget at the bottom of this page. Please label all files in the following format: Last Name, First Name | File Type (i.e., Statement, Letter of Recommendation, Transcript, Insurance)
CDCM Faculty Seminars Series
While not required, it is highly suggested that potential applicants attend one of the seminars hosted at ACC Highland Campus (unless otherwise noted). The CDCM faculty will discuss their research and provide information about the summer research program. 
Dates:
Program Q&A and Poster Session (featuring 2023 CREATE Alumni) | Thursday, September 21st from 6:00-8:00PM
Seminar with Dr. Edward Yu (Professor, Department of Electrical and Computer Engineering) | Tuesday, October 17th from 6:00 - 7:30 PM
Seminar with Dr. Delia Milliron (Professor, Department of Chemical Engineering) | Tuesday, November 14th from 6:00 - 7:30 PM
Application Deadline
The application for the Summer of 2024 will open in November. Applications will close in April 2024. 
If you have questions about the application process or the program, please email Abbey Stanzione.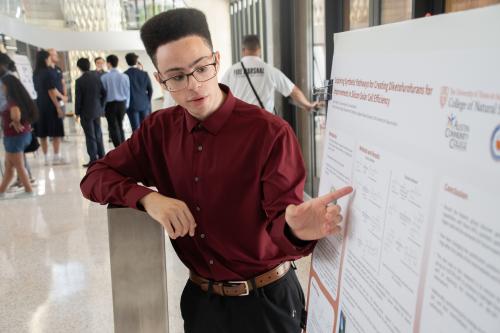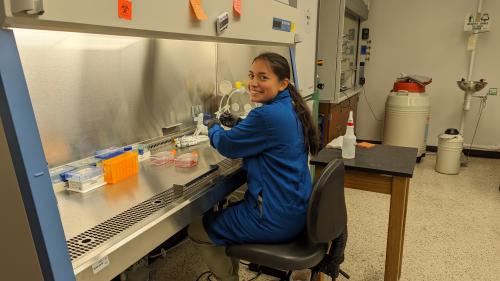 Contact Information: Abbey Stanzione
Location:
2501 Speedway
EER 3.804
Stop C0803
Austin, Texas 78712
Email:
Phone: