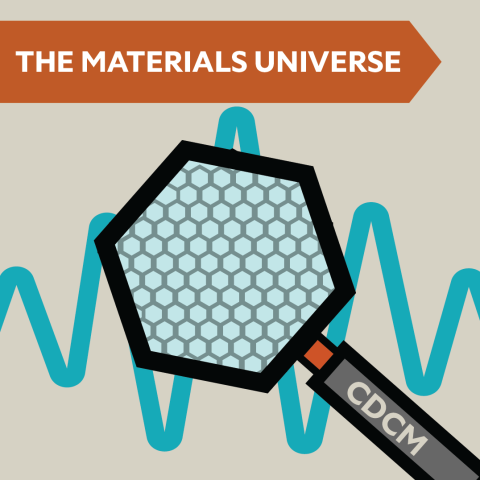 Welcome to The Materials Universe Podcast, a show where we explore the fascinating world of materials and how they shape our lives. Join us as we interview researchers from the Center for Dynamics and Control of Materials (CDCM) at UT Austin, who are working on cutting-edge projects in areas such as nanomaterials, biomaterials, smart materials, and more. Learn about the latest discoveries and innovations in materials science, and how they can impact fields such as energy, medicine, electronics, and beyond. Whether you are a student, a professional, or just curious about materials, this podcast is for you.
Season 1 episodes will be posted on the last Monday of every October, November, December, February, March, and April.
Listen to episode 1 now on Spotify and Apple Music, or wherever you get your podcasts!
Season 1:
The Materials Universe Podcast: Trailer
The Materials Universe Podcast: Episode 1