On July 12, 2021 the U.S. National Science Foundation awarded the Texas State Center for Intelligent Materials Assembly (CIMA) and The Center for Dynamics and Control of Materials a grant through PREM, Partnerships for Research and Education in Materials, to support a collaborative research team that will increase diversity in cutting-edge materials research, education and professions.
With Texas State University serving nearly 38,000 students, including 39% Hispanic and 11% African American, the NSF PREM CIMA will provide pathway for underrepresented minority students into advanced degrees and careers in materials science. NSF PREM CIMA will conduct research in areas of reconfigurable soft materials and nanostructure control to develop advanced materials for biomedical, energy, electronics and environmental applications.
For more information please check out the Texas State PREM Website.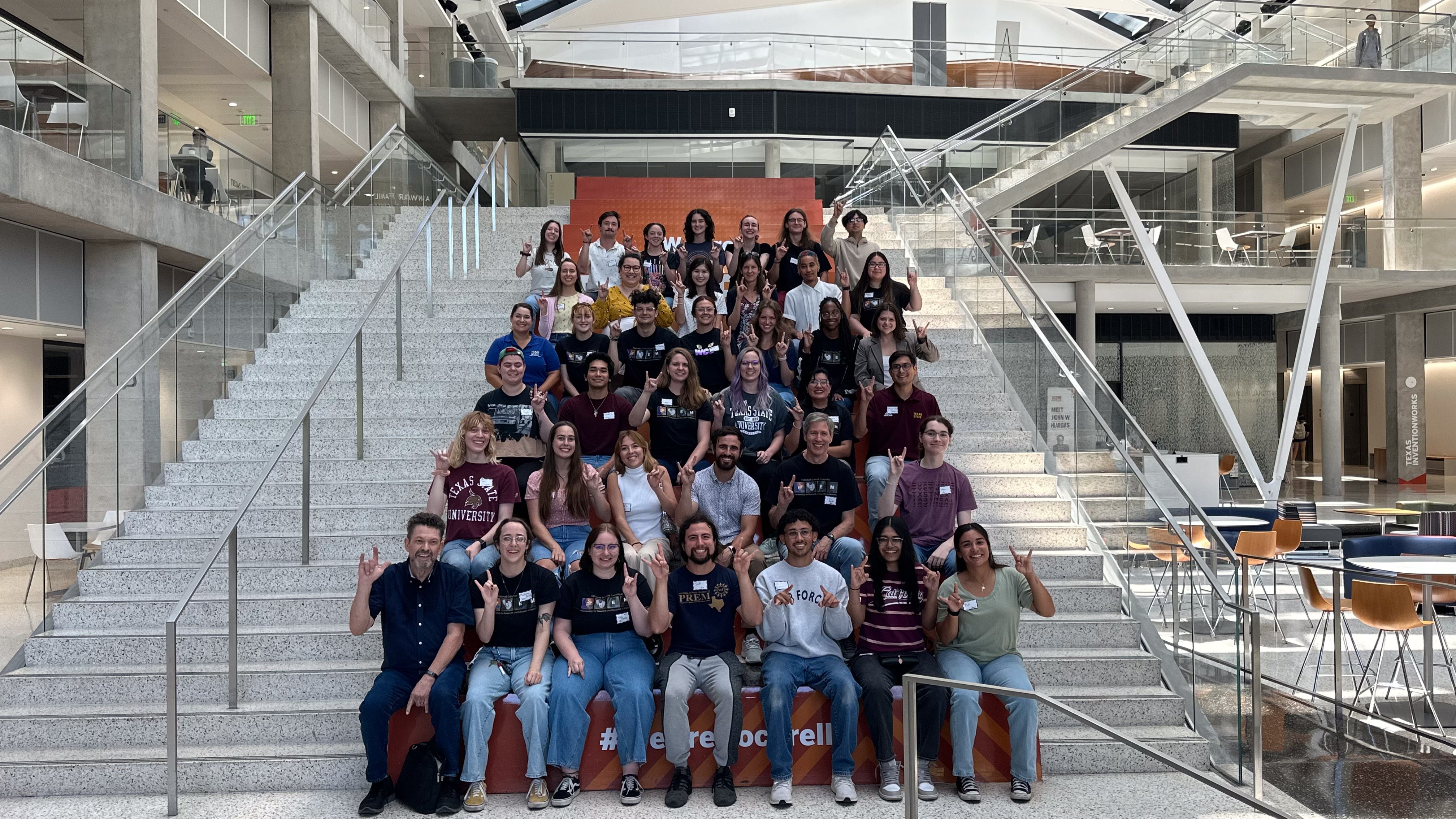 Student Highlights
Michael Urena, PREM Researcher participated in the 2022-2023 Industry Mentor Program with mentor Tim Lambert (Sandia) is now a scientist at Sandia National Laboratory. 
Gabriel Pohlman, PREM Researcher and REU Alumnus (2020) is now a graduate student in the Department of Chemistry at The University of Texas at Austin
PREM Events
Thursday October 12, 2023, 9:30 am - 10:30 am
Innovation Center (EER 2.518)
(Required Event) with Assistant Professor Gerald Wang, Carnegie Mellon University
View all Events