2024 Summer Program
The Center for Dynamics and Control of Materials is offering a Research Experience for Undergraduates (REU) in 2024. Students will have the opportunity to work directly with faculty on interdisciplinary materials research projects involving chemistry, physics, materials science, and engineering disciplines. In addition to the research, students will participate in an organized program of lectures, lunches with CDCM faculty, laboratory visits and a variety of recreational activities. The anticipated start date is late May 28, 2024 through July 26, 2024. 
Benefits of the CDCM REU:
Gain hands-on research experience in a cutting-edge field
Be mentored by a faculty member
Join a team of researchers and scientists
Participate in professional development workshops
Produce results and present your research
Prepare for your future!
Potential Research Topics:
Nanocrystals & Nanowire Gels
Nanowire Aerogel Membranes
Materials Driven by Light
Reconfigurable Materials
Support
The 8.5-week program takes place on the University of Texas at Austin campus and includes:
A stipend valued at $5,100
Housing in a UT Austin university dorm
Travel allowance
Social/recreational activities
Application Requirements (online)
In order to apply you must complete an online application form (item 1 below). You are also required to upload the materials requested below via the Box Widget found at the bottom of this page.
Submit an online Application/Student Information Form  
Statement of Purpose*
One Letter of Recommendation* (from Faculty member) uploaded via the Box widget or emailed to Abbey Stanzione
Copy of Academic Transcript*
Record a video introduction of yourself. Directions can be found here: CDCM REU Video Interview Directions & Questions 
Proof of Insurance* (before start date)
         * – files to upload via Box Widget at the bottom of this page. Please label all files in the following format: Last Name, First Name | File Type (i.e., Statement, Letter of Recommendation, Transcript, Insurance)
Eligibility
Sophomore, Junior, or non-graduating Senior
U.S. Citizen or Permanent Resident
Minority and female candidates are strongly encouraged to apply
All chemistry, physics, molecular biosciences and engineering majors are welcome to apply
GPA of 3.0 or greater (out of 4.0).
Non-UT Austin students
Application Deadline
The application for the Summer of 2024 is now open and will close on February 5, 2024 by Noon. 
If you have questions about the application process or the program, please email Abbey Stanzione.  
Please label all files in the following format: Last Name, First Name_File Type (i.e., Statement, Letter of Recommendation, Transcript, Insurance)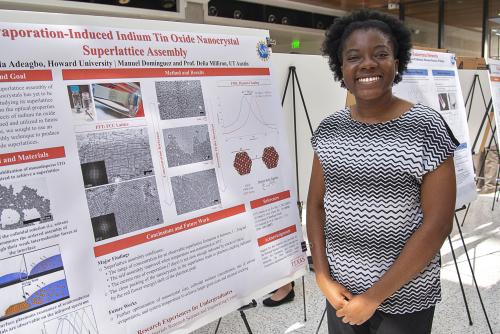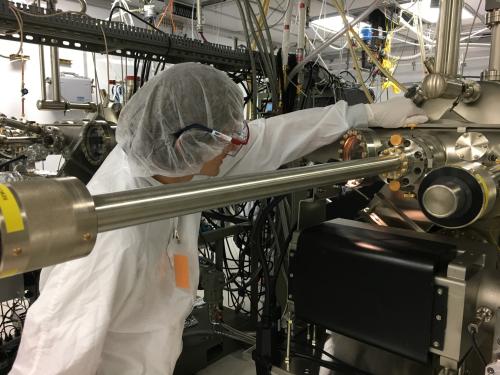 Contact Information: Abbey Stanzione
Location:
2501 Speedway
EER 3.804
Stop C0803
Austin, Texas 78712
Email:
Phone: